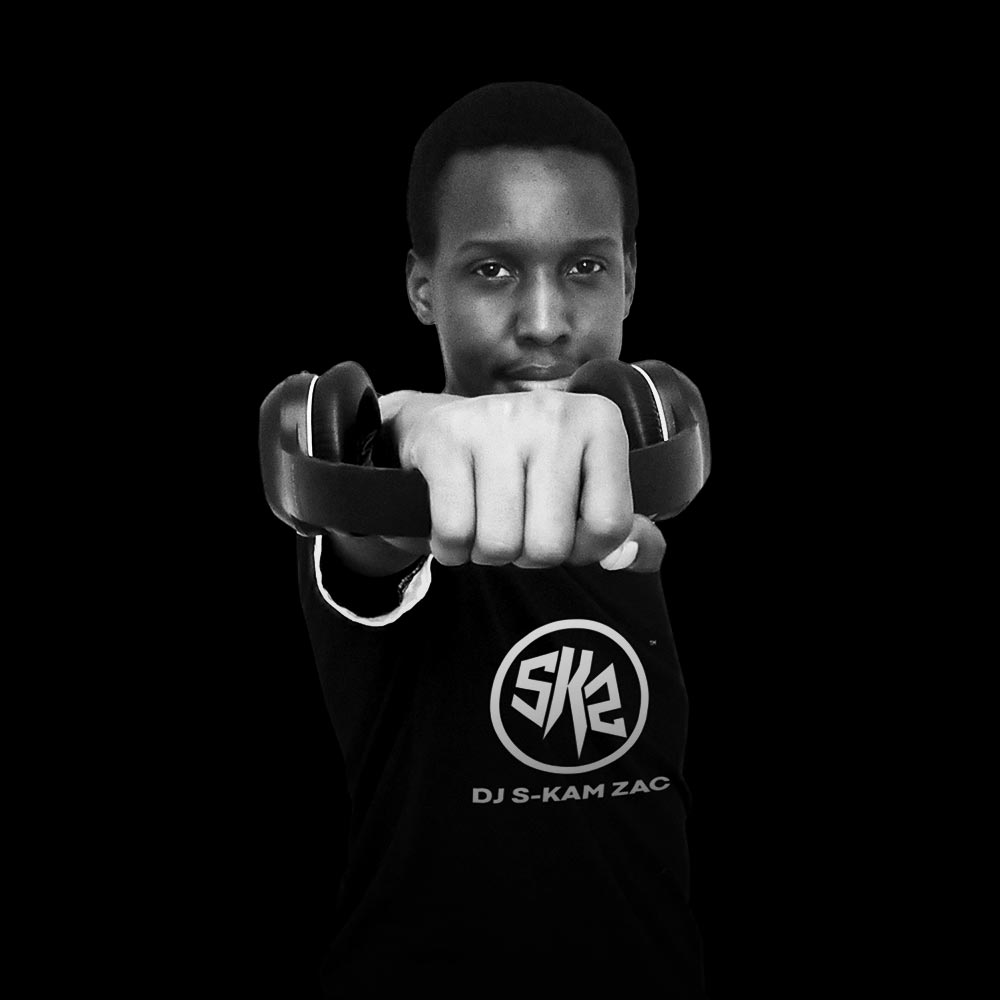 Samuel Kamugisha AKA DJ S-kam Zac is a Ugandan Christian, gospel and inspirational music deejay.
He started his professional career in 2011 under an entertainment firm called Optimal Entertainment where his skillset was refined with the support of his coach Danny Diaz. In 2013 he was formally introduced into the Ugandan and Global Gospel music scene with a host of Radio appearances, event appearances and Mixes/mixtape releases.
As a Christ-Enabled Global DJ and a change agent, He founded a Music Agency called G-52 Inspirational and through it, he has worked with multiple Artists, Producers, DJs and other Christian Creatives from around the world on multiple projects.
He doesn't believe that he has solely achieved his success individually based on who is but because God empowers him and guides his every step (Philippians 4:13) and unites him with the right people.
Some of the brands he has partnered with.
Alpha FM, Uganda

SaltFM UK

107 Salt FM, Uganda

FMJ, Uganda

The Burn Radio, Uganda

Youth Gospel rap show with Dj Felowaves, Netherlands

Angels on the deck radio show with Tonya, USA


And multiple artists & producers from multiple countries around the world. 
DJ S-kam Zac is a multi talented God fearing lad... Determined to accomplish whatever he sets his sight on. Zealous Active and Creative on top of his Patience, team work and Love for progress (promoting fellow artists in all fields through his websites and podcasts.) keep it up.. You will sail and travel far. God's soldier."
DJ S-kam Zac not only just a DJ but a creative genius, he uses his agency G-52 Inspirational and his promotion product the one question network to increase on knowledge and awareness on personalities of different professions, entrepreneurs, business personnel and entertainment personalities. He has a heart to see that gospel music grows and young talent matures with the right producers, song writers, broadcast media and television opportunities are realised.
DJ S-kam Zac is one of the most humble people I have ever met and worked with, he is easy to work with and he is an all inclusive person, he is a team player, he has a passion to spread the gospel to all nations, also he has a heart for the rising talents and apart from that he gives platforms to people to tell their stories on various platforms for free. This guy is super talented, he is a dj , web developer, graphic designer, he has been a brother to me since 2013 when I knew him.
He is a man with the love of music and working to spreading the Gospel through music. A Young man totally passionate for Christ