In this month of march, the Amen in HD mix series marks its first anniversary and this edition of Amen in HD 13 brings together a new concept to the mix series where it features a live interview with Sonny Soweez.
Sonny Asimo AKA Sonny Soweez, is an RnB/Pop artist that started singing when she was years in her home church choir and also continued singing in her primary school choir.
Later when she joined secondary school, she got a bit held up with her studies and put a pause to singing till she finished her senior six and recorded her first hook for rapper Ciddy's song titled Memories during her senior six vacation. This motivated her to record her very first song RavedUp which featured Benezeri and Bumba which was only the beginning of her music career.
Sonny has worked with a large assortment of artists, this interview brings to light her personal life and her music career.
This mix also features premieres of two songs : Krazy by Rodney(first song on th mix) and Wrong Number by Lyll Mykk (Last Song on the Mix)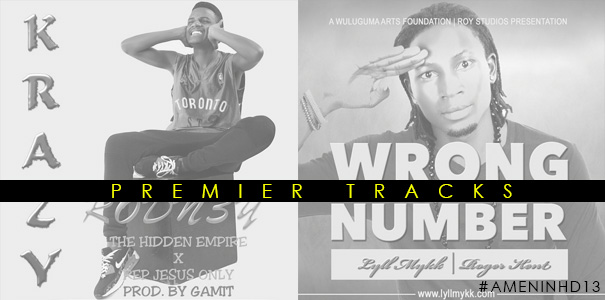 This mix is proudly sponsored by  The One Question Network  and supported by JC Label UG , Glow Magazine , GMP , UG Gospel Life and G-52 Inspirational